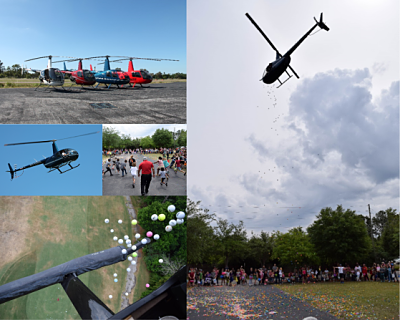 Are you looking to organize a golf ball or Easter egg drop event? We can help! Tampa Bay Aviation has been providing helicopter services for local organizations who are exploring ways to make their event memorable and fun for everyone.  If this is something you would be interested in doing, please contact our office for more information or to request a quote
Prior to the event, the pilot will visit the location to make sure the drop would be conducted in a safe environment following all local and federal regulations.  Our Robinson R44 helicopter can be reserved hourly or daily depending on the details for the event.
Check out some picture's above from past events! They are indeed a crowd favorite!